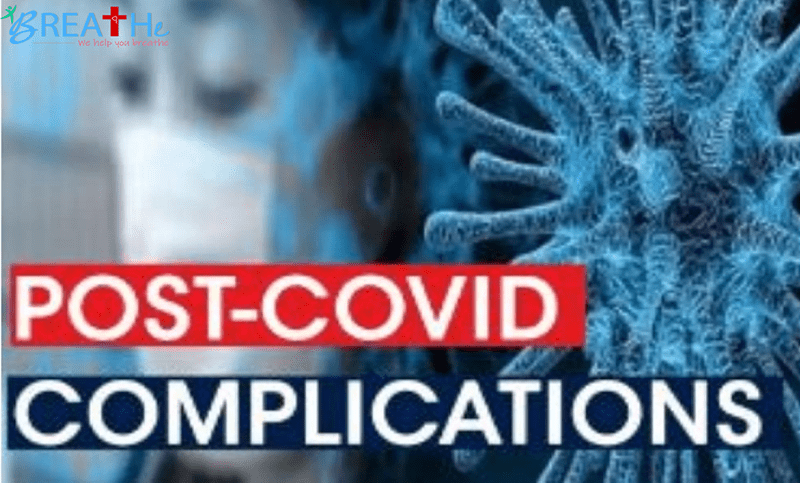 Post Covid Complications : What we need to know?
The entire world has witnessed the devastating effects of Covid-19 Pandemic. Usually, recovery time from Covid ranges between 10-14 days for affected individuals. To make matters worse, it's becoming more and more apparent that a subset of people who've "recovered" from COVID-19 will go on to experience symptoms that linger well beyond testing negative for the virus.
How common is it?
Around 10% of patients who have tested positive for SARS-CoV-2 virus remain unwell beyond three weeks, and a smaller proportion for months. A recent US study found that only 65% of people had returned to their previous level of health 14-21 days after a positive test.
Why are some people affected?
While it's clear that people with certain risk factors (including high blood pressure, smoking, diabetes, obesity and other conditions) are more likely to have a serious bout of COVID-19, there isn't a clear link between these risk factors and long-term problems. In fact, POST COVID complications can happen in people who have mild symptoms. More studies will shed light on why these stubborn health problems persist in some people. They could be due to organ damage, a persistent inflammatory or autoimmune response or another reason.
What are the symptoms of post-COVID syndrome?
The most common symptoms that can linger include:
Fatigue

Difficulty breathing

Joint pain

Chest pain

Brain fog, including an inability to concentrate and impaired memory

Loss of taste and/or smell

Sleep issues
The Clinic have a team of doctors specializing in :
Working as a team, our goal is to help people with Post Covid complications manage their lingering symptoms as effectively as possible.
When should I see a doctor about post-COVID-19 symptoms?
Long-term COVID-19 symptoms can be similar to signs of other disease, so it is important to see your doctor and rule out other problems, such as fatigue issues or lung disease.
Don't ignore loss of smell, depression, anxiety or insomnia, or write these off as unimportant or "all in your head." Any symptom that interferes with your daily life is worth a call to your doctor, who can help you address these problems and improve the quality of your life.